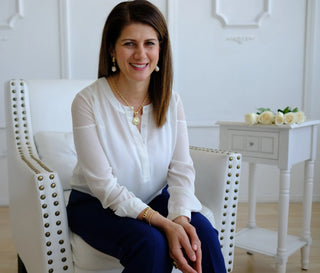 Our Story
Phyllis, our Founder, developed Sioro Jewelry by transitioning from a small-scale chain business to creating timeless pieces as a premier jewelry designer. She wanted to combine wearable and affordable luxury without the typical 10x markup.
Her upbringing in the heart of Los Angeles' jewelry market cultivated her knowledge of jewelry production and design with a modern edge to traditional handcrafting.
Rather than creating mass-market, we design our products to have a timeless and distinct look. Our hope is that you will enjoy them for many years and maybe even pass them down to future generations.
We stand behind the philosophy that we make the world that we live in beautiful. Our goal is to unite people while eclipsing cultural barriers by motivating courage and global camaraderie through our handmade jewelry pieces.
In 2011, Sioro Jewelry was born to inspire a vision of empowering women and achieving gender equality by telling their unique stories and outlooks. The extraordinary attention to detail is seen in our trend-created designs. We try to express iconic designs that embody the concept of "wearable luxury". The values that define us are integrity, the love of art, and quality. This allows us to harmoniously connect the bridge between conceptual sophistication and artistic expression.
Donating Proceeds
As a brand, we have a heritage of helping others and giving back to build long-lasting meaningful relationships. These relationships will directly result in great outcomes for our communities. We are making difference with your shopping to women empowerment organizations such as California Women's Law Center, and American Civil Liberties Union. These organizations push for change and systemic reform for a just and equitable society by breaking down barriers and advancing the potential of women, whether it is their employment, violence against women, and education.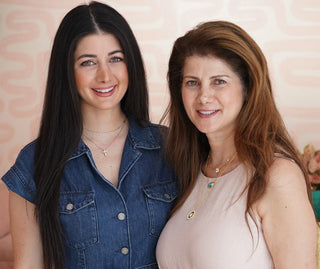 Women Empowerment
As a woman and business leader, I have always believed the most powerful thing we can do as women is to help make our world a better place. To all the strong, inspiring women working to build a more positive future for us and our children, we celebrate you!
Phyllis witnessed the unjust ruling of the patriarchal structure of the state and gender discrimination. Since then, her dream has been to create a better tomorrow by transcending cultural barriers and sharing the journey of hope for women with their underprivileged backgrounds.
We support displaced women artisans from third-world countries that overcome adversities. We provide jobs to these women that have to flee their country so that they can afford food and shelter for their children and themselves. Most of these women are from Georgia, some countries in Central Asia, and Bulgaria. We are trying to use our platform to hire and bring awareness to these women from underprivileged communities. By providing them with stability in their lives, we improve their access to healthcare, transport, or finances.